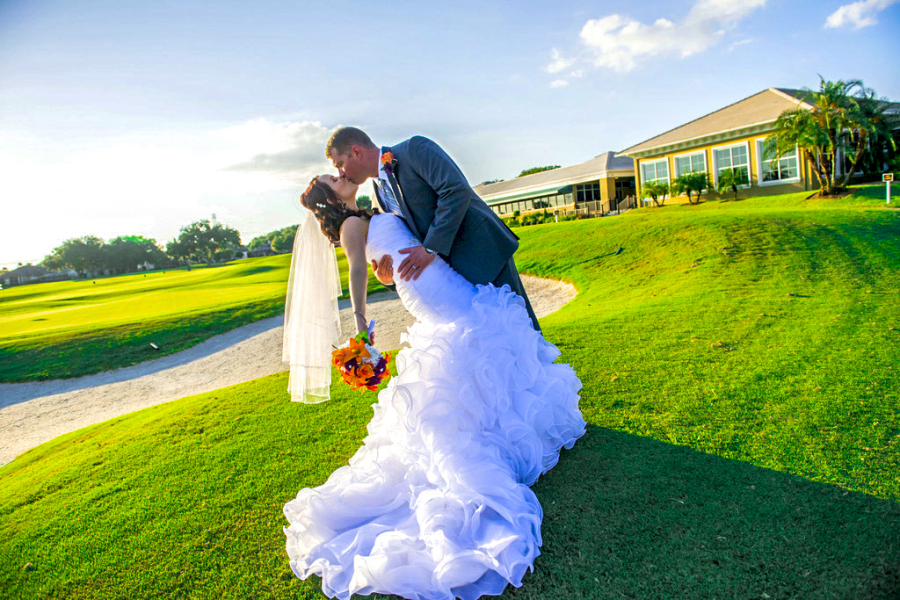 From weddings to intimate gatherings Fox Hollow Golf Club is the perfect place for your event. With breathtaking views of the golf course and exceptional staff our ballroom/banquet room is sure to impress. Our staff will help with the planning process to make sure your event is both phenomenal and memorable. Our services include onsite wedding catering, bar services and vendor referrals. You can relax knowing our staff will handle many of your details while still offering you the DIY concept.
We look forward to hosting your next event!
Ceremony Site and Reception
Why not have your wedding and reception at the same place. We have a beautiful ceremony site situated just outside the banquet facility under the old oak tree with stunning views of the lake between the 10th and 18th holes. Inside the air conditioned banquet hall you will still have stunning views.
Wedding Packages
Customize your wedding for the perfect day. Call for a consultation with:
Kristen Ritz
Banquet and Restaurant Manager
Email: banquets@foxhollowgolfclub.com
727-376-6333 ex: 3
727-484-6939 fax
Contact Our Special Events Coordinator
Kristen Ritz
Banquet and Restaurant Manager
Email: banquets@foxhollowgolfclub.com
727-376-6333 ex: 3